Partners
Maastricht University
Biomedical Sciences is a bachelor study that is provided by the Faculty of Health, Medicine and Life Science at Maastricht University.
Maastricht University (UM), the most international university of the Netherlands, is known for its diverse teaching and international orientation. With about 16,000 students and 3500 employees maastricht university offers a diverse choice of academic programs, that are made for its best students to rise above all.
ABN AMRO Bank
Welcome to THE bank for medical students. Are you interested in a stethoscope, a suturing set or maybe a bol.com voucher? Apply for a "Medical Student Package" and get one of these for free. For more information on ABN AMRO Medical or any questions about the services we provide, sent an e-mail to teun.benjaminsen@nl.abnamro.com. No strings attached.
Link for the website
Medical Student Package – ABN AMRO
Café Défilé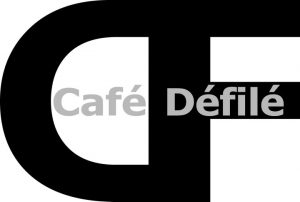 Café Défilé is the pub of Study Association Helix.
Click here to visit their Facebook page!
HUMANE BIOLOGIE maastricht university

The Humane Biologie department is part of the School of Nutrition and Translational Research in Metabolism (NUTRIM). NUTRIM aims to contribute to health maintenance and personalised medicine by unraveling lifestyle and disease-induced derangements in metabolism and by developing targeted nutritional, exercise and drug interventions. This is facilitated by a state of the art research infrastructure and close interaction between scientists, clinicians, master and PhD students.
Research within Humane Biologie focuses on various aspects of human and metabolic health and how lifestyle factors can affect health, with an emphasis on Nutrition and Physical Activity. Using a translational scientific approach, our mission is to generate and transfer knowledge to improve health, well-being and sustainability of our society. The Department has a close fit to the themes and research of the Maastricht University Medical Center+ and the Campus Venlo (Innovative health foods). Within the Department, four research groups are embedded, related to
Obesity and Obesity-related health risks

Exercise Metabolism, Protein Metabolism, and Sarcopenia (

www.m3-research.nl

)

Molecular genetics of Obesity and

A joint embedding of the research group Microbiology of the Gastro-Intestinal tract with Campus Venlo.
Maastricht Housing
Maastricht Housing is the official housing agency for Maastricht University, Zuyd University of Applied Sciences and the Jan van Eyck Academy. The main objective is to provide mediation between students, the UM Guesthouse, housing corporations, and private landlords and therewith supporting students and official employees in finding qualitative and affordable housing.
Do you study or work at one of the three partner institutes and want to live in Maastricht? Click HERE to register at Maastricht Housing and get access to the most complete range of housing for (future) students and official employees in Maastricht and its surroundings.
D'N Hiemel

D'N Hiemel is a party hall in the city center near Helpoort. Our pubquizzes and annual Cantus are hosted at this location!
Click here to visit their Facebook page!