XXVIth Board of SA Helix
President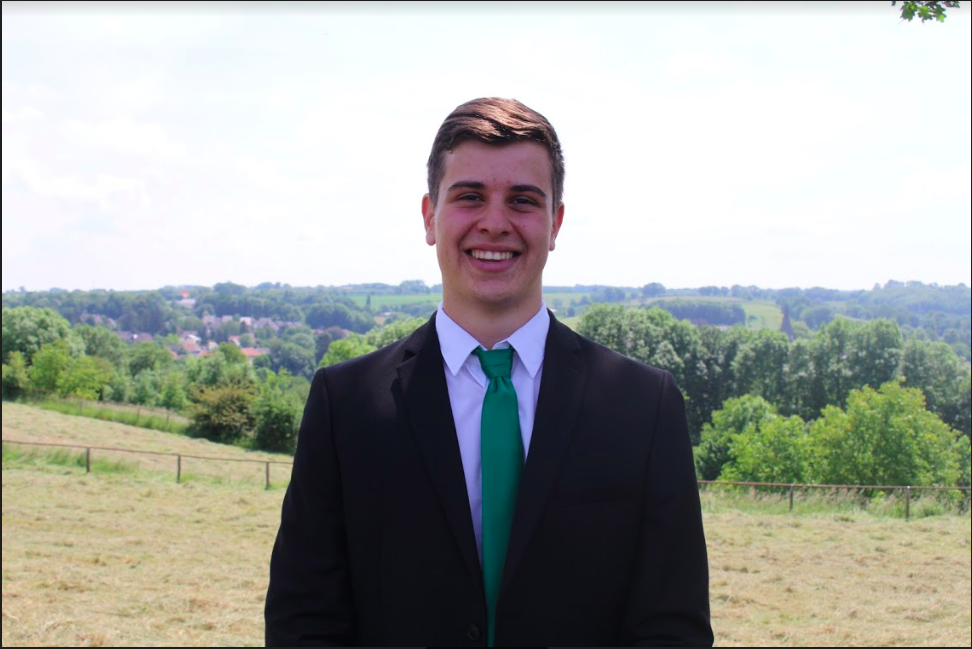 My name is Claudio and I am originally from Italy, but I was born and raised in Luxembourg, one of the smallest European capital and the only existing Grand-duchy in the world. I have attended the European School there since the beginning, and for this reason I have been used to live in such international environments. I am currently the new president of the XXVI Board of SA Helix, and I will be in charge of attending different meetings with Brothers and Sisters associations and directing the different GAs occurring throughout the year.
Secretary

I am Sam Majoor, and I am the new secretary of SA Helix. I am Dutch born in Maastricht however I grew up in Horst and also lived in Breda for a year. I applied to be in the board of SA Helix after being part of Helix for 2 years, getting experience as president of the Lustrum Taskforce and part of the Introduction Week Committee. Therefore I think I can make a valuable contribution as a board member. My hobbies are doing sports and making music. My role within the board is to enforce the rules and to take the minutes from the several meetings and events.
Treasurer

My name is Maria Fernanda and I am the new Treasurer of SA Helix. I was born and raised for 18 years in a small island called Florianopolis in the south of Brazil. I moved to Maastricht because I wanted to pursue my bachelor in Biomedical Sciences and it would be a nice experience doing it abroad. I decided to apply for the board after spending an year in the Activities Committee and currently started in the Introweek Committee and made it as treasurer. This next year I will be overseeing all the finances from SA Helix with the help of the Financial Supervisory Council.
Vice President

My name is Ela and I am the new Vice President of SA Helix. I was born in Paris, France where I spent most of my life before moving to Brussels, where I attended a European School. I moved to Maastricht because I wanted to experience my university years abroad. I decided to apply for the board because I was already an active member as I was part of the Excursion Committee and Gala Committee and wanted to be even more involved in the study association. As Vice President, my mains jobs are to organise the FIC (faculty introduction day), the Bachelor graduation, and keep the website up to date. I am looking forward for this board year and will do all I can to make it the best one so far!
Head of Education
 My name is Helena and I was born in Zagreb, Croatia. As a child, I spent three years in New Jersey (USA). Since then I have enjoyed traveling through most of Europe and the US. Apart from that my hobbies include deep sea diving and creative writing. I chose to come to Maastricht to study Biomedical Sciences because I wanted a university experience in a smaller town. While I did not expect to be biking in the rain quite so often, I have grown to love the lifestyle and mentality. I chose to apply for the board of SA Helix after being part of the student evaluation panel of year one. Coming from a culture which is not so keen on feedback, this was a big (positive) change for me. As Head of Education my position entails overlooking the SEPs and making sure they keep up the good work. I am looking forward to helping students make change happen.
Head of Activities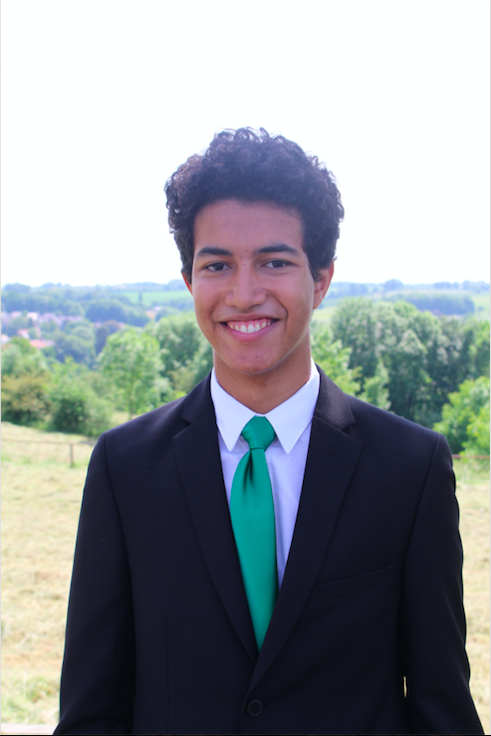 Hello, my name Orwa Zarrouk and I am the new Head of Activities. I am 19 years and I was born in Velden, A.K.A. the best village in the world. The beautiful village of Velden lies close to Venlo. I spent basically my whole life there, however I would love to see more of the world. The international atmosphere in Maastricht made me even more interested to travel. The upcoming year I will try my best to make all the activities as interesting and fun as possible. In my first year as a Helix member, I came to all the activities and I really liked the people I met there. That year I also joined the Student Evaluation Panel and after this I thought it would be a lovely challenge to join the Helix board. So I applied and I got the position as Head of Activities! I hope to see you at the Helix activities next year!
Head of External Affairs
Heyo, my name is Andrea Paola Lafuente Luis and I was born in Madrid, Spain. However, I never actually lived there but I travelled quite a bit throughout my childhood: Paris, Sao Paulo, New York, the Hague. And now Maastricht where I am currently Head of External Affairs of Sa Helix. I decided to apply for the board as I got to know the association throughout the year by being part of the Gala committee, the Lustrum taskforce and the Camp committee. Next year I will be working with all the sponsors until we conquer the whole city cafes and clubs and make great events but I'll count on Orwa for that ;).Looking forward to meet all of you new members and getting to know existing Helix members better.